ParentPay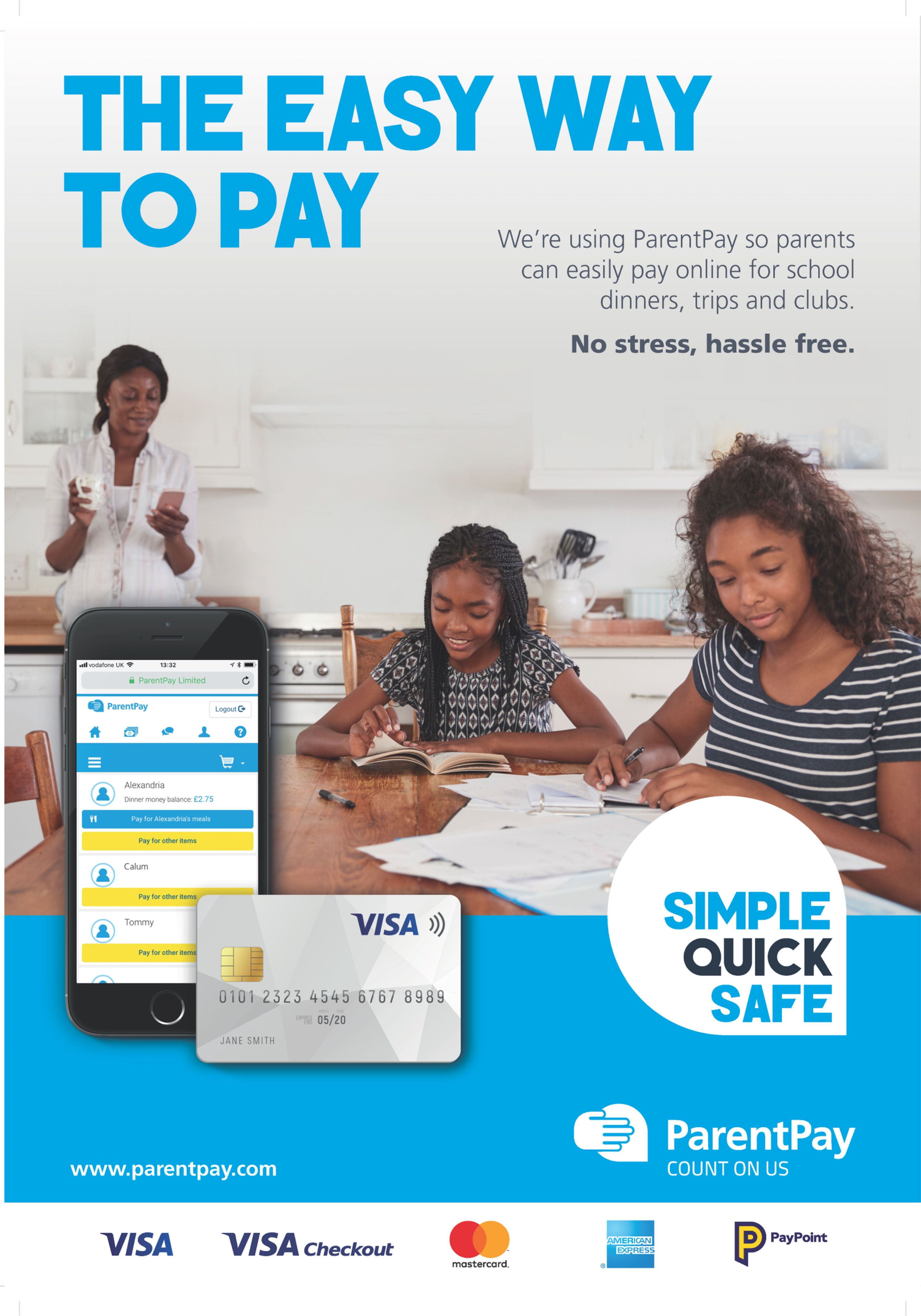 At Hodge Hill College, we operate a biometric cashless payment system in the canteens.
This system enables us to deliver a more efficient and effective catering service for our pupils, parents, and staff, whilst at the same time helping the caterers to continue to provide wholesome, healthy, and enjoyable school meals at a reasonable price. In the future, this system has the potential to allow us to enhance and improve the efficiency of our registration, exam entry, and library systems.
We have a convenient way to pay for school meals, and other school items online, using a secure service called ParentPay.
We do not accept cash and cheque payments, making the school a cash-free environment. Parents who need to continue making payments by cash may do so using the PayPoint network at local convenience stores.
ParentPay offers you the freedom to make payments whenever and wherever you like, 24 hours a day, 7 days a week - safe in the knowledge that the technology used is of the highest internet security available.
You will have a secure online account, activated using a unique username and password; you will be prompted to change these, and to keep them safe and secure. If you have more than one child at our school, or children at other ParentPay schools, you can create a single account login for all your children.
Making a payment is straightforward and ParentPay holds a payment history for you to view at a later date; no card details are stored in any part of the system. Once you have activated your account you can make online payments straight away.
For further information on ParentPay, please visit www.parentpay.com or call the School Office on 0121 783 7807.