National Trust Tree Planting Day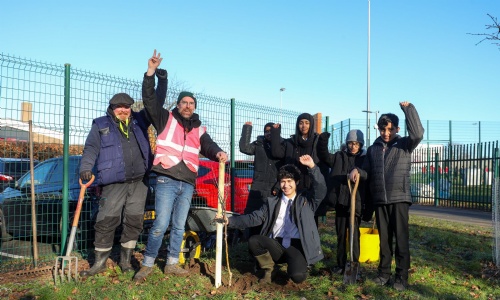 On Tuesday 17 January, to mark the launch of National Trust's blossom tree planting week, the BBC, ITV and local media visited the school to photograph and film some of the trees being planted by the school's Eco-committee.
This winter, the National Trust is giving away more than 600 blossom trees to schools, community groups, and residents based around Birmingham's circular Number 11 bus route as part of its national celebration of blossom and to help increase nature in urban places.
The charity has been inspired by the city's botanical history when it was surrounded by orchards and gardens and referred to as 'a town ringed by blossom' and is aiming to create a new, symbolic ring of the blossom with this year's planting.
At Hodge Hill College, we received 27 blossom trees from the Trust and are really pleased to be supporting the project.